My Review of:
Thrown by a Curve (Play by Play #5)
by Jaci Burton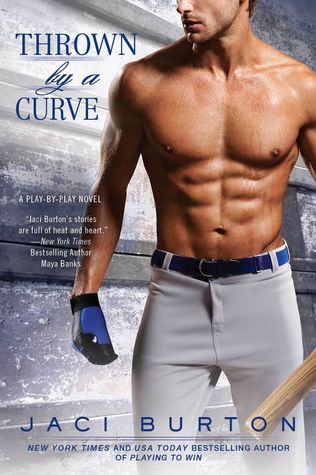 rating 4 of 5 stars
status Read from April 17, 2014
format ebook
review Alicia Riley loves her job as a sports therapist for the St. Louis Rivers baseball. She has practices that are beyond the ordinary that will get those she work with in shape and back on the field. Then she becomes the lead therapist for Garrett Scott the teams star pitcher. Everything she has is on the line.
Things progress much further than either would have expect. With results that could place Alicia's career on the fast track up the ranks. All until a bone headed move by a very selfish person out for himself.
Burton has given me another home run with wowing effects.
I am not a professional reviewer. These are just my personal opinions.