My Review of:
When Darkness Comes (Guardians of Eternity #1)
by Alexandra Ivy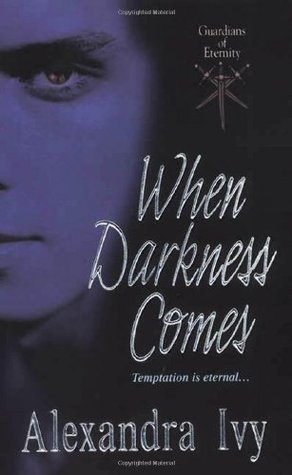 rating 3 of 5 stars
status Read from May 15, 2014
format ebook
review Slow. Slow. Slow. Stagnate. Non-explosive.
Guardians of Eternity is a vampire series that may have a very rocky start for me. There is little pushing me at this moment to continue on to the next book. Although, Viper is a very intriguing character that I most certainly want more of. There is some hope that I will at a later date pick up this series or at least the book with Viper in it. Who knows? Down the line I may meet a different character or two that will lure me into the Guardians of Eternity further.
I am not a professional reviewer. These are just my personal opinions.